Spreadex has been ordered to pay £1.4m by the United Kingdom Gambling Commission. This comes following a ruling that it had breached social responsibility and anti-money laundering rules.
Several Breaches of Conduct by Spreadex
The review of Spreadex's activities showed that it had breached several codes of practice between January 2020 and May 2021. In the 16 months, the company had failed to comply with social responsibility and anti-money laundering regulations on several occasions.
When it comes to social responsibility, it was uncovered that the company had inefficient financial alerts in place. These would allow customers to lose significant large amounts of money in a small period.
The report also identified that the company was overreliant on these financial alerts to find at-risk customers. It was also noted that it had not sufficiently recorded interactions with its customers and was not evaluating them.
One example of this was a customer who deposited £1.7m and lost half a million within one month. The report found that interactions had taken place with the customer, but they were not deemed to be sufficient. There were also no restrictions added to the account.
Anti-Money Laundering Failings
Several anti-money laundering failings were discovered. Instances with several customers were brought to attention in the review. One customer had a £25,000 deposit alert and had his amount increased to £100,00 with just a self-declaration of income.
In another incident, a customer deposited £365,000 and lost £284,000 within three months. No source of funds was established. Another customer was allowed to continue depositing despite bank statements being redacted.
The company was also found to be in breach of paragraph 2 of license condition 12.1.1. This clause says licensees are required to have appropriate measures in place to prevent money laundering and terrorism.
Quick Response from Spreadex
The company has agreed to pay £1.4m to social responsibility causes. A payment of £7,831 will also be made to cover the costs of the investigation.
Spreadex has responded immediately to the investigation and this has been noted by the Gambling Commission. The company suspended all casino activity for five months to avoid further risks. It provided the regulator with an action plan straight away.
Speaking about the situation, Leanne Oxley from the Commission said that, while it is disappointing to see these breaches, they had noted the quick response that Spreadex had taken. They said that they expect a similar level of compliance across the industry.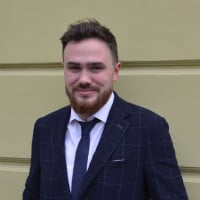 Liam is a skilled writer and journalist, highly regarded for his perceptive examination of the gambling industry. He specializes in online casinos and sports betting, and his work has been published in top-tier publications. Here at GoodLuckMate, Liam covers the latest industry news and has also authored various gambling guides, offering both beginners and experienced players in-depth analyses of games and strategies.