Disclosure: GoodLuckMate is reader-supported. We may earn a commission if you sign up to a casino via links on our site. Find out more.
Back to list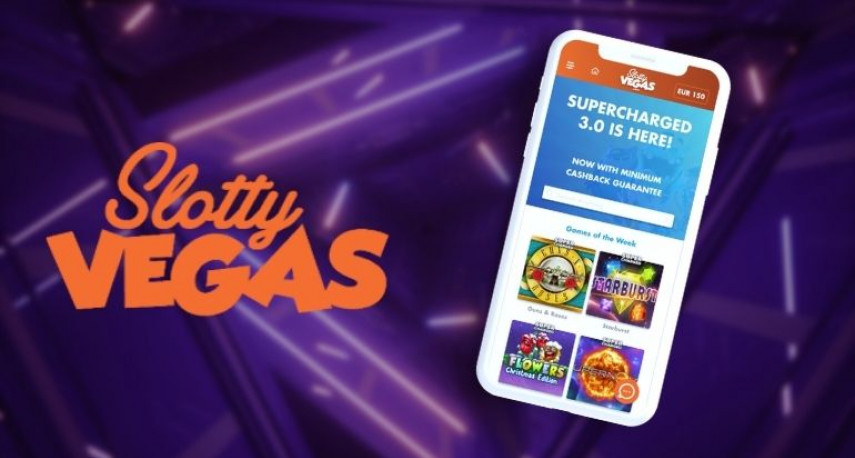 Supercharged Wins Only at Slotty Vegas Casino
Members over at Slotty Vegas Casino can now get access to a supercharged promotion in the shape of Supercharged Wins! It's an exclusive concept for Slotty Vegas that essentially gives those involved extra funds on every winning round. This casino has quite a lot going on amongst its promotions and packed lobby, but it has stepped up a gear with this one. So, what exactly are Supercharged Wins, and are there important details to watch out for? Read on to find out.
Ready to Get Supercharged?
You need to look for the Slotty Vegas Supercharged icon within the casino lobby if you want to take part in this offer. Once you find the selected games then you simply play them as you normally would. The average payout is boosted up to around 20% on average and there are extra boosts available along the way. So, let's break the promotion down a bit more and see where the real benefits are.
Firstly, your VIP status does not relate to you receiving Supercharged wins or not. All members who win on the selected games will receive extra winnings, so there is no favoritism here. Secondly, there are ongoing side promotions where Turbocharged offers become available. These boost your winnings up a further 20% on those initial 20% Supercharged wins. So, that means you can Turbocharge your Supercharged wins!
Are you keeping up? Great. There is more!
New slot games that get released will also receive Turbocharged wins for the first 48 hours they arrive in the lobby. There is a lot going on, but all you need to know is that there are a lot of extra winnings to pick up.

Cashback Guarantees on Losing Sessions
After all of that talk about winnings, Slotty Vegas is still not finished. The Supercharged promotion doubles up as a cashback deal as well. So, if you have an unlucky day, which we all have every now and again, then Slotty Vegas will give you 10% of all losses back. However, you will only receive the 10% cashback if your Supercharged Wins are not greater than the 10% of losses that the Slotty team has lined up for you.
So, there you have it. The Supercharged Wins promotion in all its glory. As we said, there is a lot happening, but you just need to find those Supercharged games and try your luck.
Important Terms & Conditions to Remember
We always expect to find some terms and conditions and this promotion is no different. It is all fairly straightforward, though. Let's pick out some of the important details to give you a heads-up before you decide to get involved. Only real funds count towards earning Supercharged Wins which is to be expected. Also, all Redeemable Supercharged Wins are accessible for 48 hours and they will expire, so be sure to redeem them. A maximum of €100 can be accumulated each day, and this also breaks down to just €5 per betting round.
Lastly, the last detail to note is that all the extra winnings and the cashback rewards are credited as cash with zero wagering requirements. So. that wraps up a rewarding promotion that really should be considered if you are already a member. Or if you decide to sign up at Slotty Vegas Casino soon, then be sure to check it out and get yourself Supercharged!