The Swiss gambling authority, Eidgenössische Spielbankenkommission (ESBK), along with Gespa, have announced an updated blacklist of online gambling operators. This marks the latest update to the blacklist first published in September of 2019. Both Gespa and the ESBK have updated their lists respectively. 18 new blacklisted domains have been listed under Gespa, while 61 new operators have been put on the ESBK blacklist. In the time since these blacklists were first introduced, just under three years ago, over 250 separate websites have been marked in the system. This represents the combined efforts of the ESBK and Gespa.
The Blacklist
Of the 61 domains newly listed by the ESBK, some of those mentioned include four separate sites for both the Sol and 7reels brands. Other notables include Nightrush.com, Slotty-Vegas.com, Zodicabet.com, Stake.com, Tempobet.com, Getslots.com, and Loki.com. With regards to Gespa, blacklisted domains include Kto.com, Sportsbet.io, Betnow.eu, Mybookie.ag, Topbet.eu and Tigergaming.com. The Starpricebet and Bahigo brands were also included due to two of their sites respectively. These are just some of the sites that are newly blacklisted, meaning that any further operations conducted by them in Switzerland will be deemed illegal.

More About The ESBK And Gespa
Swiss online gambling regulations were only brought into effect as recently as 2019. The ESBK is in charge of monitoring legal operations, while also prosecuting any counts of illegal gambling. Gespa is however the main authority for lotteries, sports betting and skill-based games. It is also known as the Swiss Gambling Supervisory Authority and was formerly called Comlot.
While the Swiss gambling authorities may be relatively new to regulating the online scene, these blacklists represent an active participation in combating illegal gambling activities. Regulations are otherwise very fair to players who enjoy a lot of freedoms, including tax-free winnings. You can check out our full summary of online gambling in Switzerland right here at GoodLuckMate.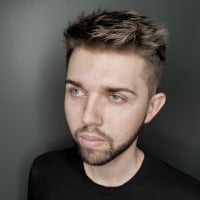 Nerijus Grenda is a prolific contributor to the GoodLuckMate site. With a deep understanding of the online casino industry, gained from his own experience as an avid player, he offers valuable insights on what sets the best casinos apart from the rest. As a writer, Nerijus shares his expertise through expert analysis and thoughtful commentary on various topics related to online gambling, including casino reviews, game guides and industry trends.