Italian police have arrested twelve people believed to be involved in an illegal gambling operation. The operation involved processing illegal bets to unlicensed operators in Malta. There are suspicions that the group may have links to the Mafia.
Ongoing Investigation
Investigations into the illegal activities are still ongoing. It is believed that the twelve people involved were working closely with illegal operators in Malta to place unregulated bets in Italy. Those in charge of the investigation believe that it could be making €15.8 million a month, 15% of which is filtered into the hands of criminals.
Website names like Italbet365.com and Colmatbet.com were used as part of the operation. While it is unconfirmed, it is believed that the Mafia were strongly linked with these activities. Italian police believe that the network was being used for money laundering purposes by gangs in the Sicily region.
Previous Enquiries Led to Arrests
This investigation into online gambling in Italy has been ongoing since the Palermo investigations that took place three years ago. The investigation has been titled Operation Game Over II.
The first Operation Game Over was brought to a close when the police were able to arrest Benedetto "Ninni" Bacchi, a man who was given the nickname, The Betting King. Bacchi was sentenced to 18 years in prison after a long investigation revealed he had been using 700 betting shops as a front for money laundering. These were operated by the Malta-based company, Phoenix Limited.

Full Cooperation From Malta
It is believed that the two previously mentioned websites are operated by Leaderbet Limited and HR Management Ltd. These two businesses do not hold a Maltese license or any other European license allowing them to provide gambling services. This would put them in breach of the law.
Carl Brincat, the CEO of the Malta Gaming Authority (MGA) confirmed that this was the case. They also added that they were happy to fully cooperate with all investigations. They said that they would work with local and foreign colleagues to help out.
This is not the first time the MGA has been involved with the Italian authorities. A case called the Glacia investigation also highlighted money laundering in Italy. The case led to police seizing €1.13 billion worth of assets related to illegal gambling activities. During the trial, the Italian police accused the MGA of not being strict enough with its regulations regarding these matters.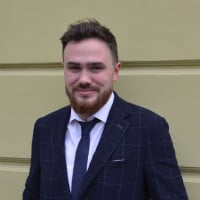 Liam is a skilled writer and journalist, highly regarded for his perceptive examination of the gambling industry. He specializes in online casinos and sports betting, and his work has been published in top-tier publications. Here at GoodLuckMate, Liam covers the latest industry news and has also authored various gambling guides, offering both beginners and experienced players in-depth analyses of games and strategies.