In a statement on its website, the United Kingdom Gambling Commission has confirmed that two companies will pay a combined £1.3m in fines. These fines are a result of failings in key areas. This includes money laundering and social responsibility.
Social Responsibility & Money Laundering Failures
The two companies named by the UKGC were Rank Digital Gaming and Annexio Limited. Rank Digital Gaming trades under Bella Casino, Grosvenor Casino, Mecca Bingo, and Mecca Games. It has been fined for social responsibility failings and will pay £700.557.
Annexio, which was traded under lottogo.com will have to pay £612,000 for money laundering failures. Both sets of money will be paid to the National Strategy to Reduce Gambling Harms. A charity based around responsible gambling.
Speaking about the fines, Helen Venn, the UKGC's Executive Director said that they expect high standards from their operators. They aim to make sure online gambling in the UK is safe and legal. The Commission takes a zero-tolerance approach on those who breach regulatory guidelines.

Detailed Findings Following Investigation
The UKGC has released two detailed reports on the companies. For Annexio, it has released a statement that highlights its key failings. The company has been fined for failing in the prevention of money laundering and terrorist financing. There were also failures to follow social responsibility procedures.
Annexio has acknowledged the failings in these departments. The company recognized that it had failed to check the risk of customers using third-party services. It had also not analyzed customers using crypto or pre-paid cards. It has accepted these and has changed its policies.
The company also failed social responsibility standards. It was found that the company had not done sufficient customer due diligence or enhanced due diligence tests. This allowed customers to lose significant amounts of money.
The findings for Rank Digital Gaming were largely based on its failure to comply with social responsibility rules. The company had been found to fail to identify customers who could be at risk of gambling problems. It had also failed to interact with these customers sufficiently. The company accepted that it had been too reliant on tracking 30-day losses as a method for identifying problem gamblers. It has accepted its fine and will set about implementing the necessary changes.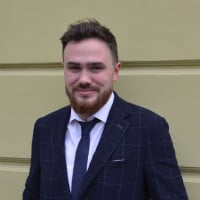 Liam is a skilled writer and journalist, highly regarded for his perceptive examination of the gambling industry. He specializes in online casinos and sports betting, and his work has been published in top-tier publications. Here at GoodLuckMate, Liam covers the latest industry news and has also authored various gambling guides, offering both beginners and experienced players in-depth analyses of games and strategies.