Some might say things are going back to normal, but for visitors and citizens of New York City, there is still a long way to go. Mayor Bill de Blasio just announced that visitors of certain indoor venues will have to show proof of vaccination. The list includes dining spots and restaurants, casinos, museums, bars, theaters, etc. All visitors will be required to show their vaccination status via the NYC Covid Safe app, which is available for both Android and Apple devices. Entrance will be allowed only to customers who have received at least one shot of the vaccine.
New Policy Helps Fight the Pandemic
The new policy will come into power on September 13. The only exception is dining places where the vaccination policy is already in effect. De Blasio says the main goal of this initiative is to convince everyone to act responsibly, and thus help prevent the spread of the delta variant. Casinos in New York started operating at full capacity just two months ago. It remains unclear whether the vaccination policy will affect customers coming back to venues.
Even though casinos are coming back big time, some safety practices still remain strong. All brick-and-mortar parlors in New York must be closed for at least 4 hours a day. Poker rooms remain closed until further notice. There is no live entertainment, and no drinks are allowed on the gaming floors. The good news is that the gambling revenue is getting back on track. In fact, in April and May 2021, it reached sky-high levels. Casinos made a total of $14.16 million in April and $14.88 million in May. These are also records for the two aforementioned months.

Are New Yorkers Willing to Vaccinate?
According to the data available on the NYC Government website, there is a difference in vaccination rates from borough to borough. 64% of all residents have received at least one dose so far. However, 75% of those who live in Manhattan got at least one shot, while only 55% of those in the Bronx have started the vaccination process. When we compare the numbers of fully vaccinated people, the difference is even bigger. 68% of all Manhattan citizens are fully vaccinated, compared to 48% of people from the Bronx. In Brooklyn, 50% of citizens have completed the vaccination process.
New York City is the first city in the US to condition entering certain establishments with vaccination. On one previous occasion, the NYC mayor said that the voluntary period is over. In his opinion, people simply have to vaccinate if they want to participate in the city's life. However, skeptics are still concerned about this policy as it neglects the obvious disparities in vaccination in different social groups. Only 38% of black citizens received a shot, and many think it is because of deep distrust towards the Government and medical care system.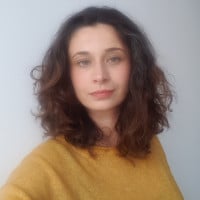 Borina Kopcic Pandur is a skilled and imaginative writer with years of experience in the gambling industry. As a writer for GoodLuckMate, she specializes in crafting detailed and engaging casino reviews that offer a fresh perspective on online gambling. With her unique writing style and profound industry knowledge, she provides readers with expert evaluations and insightful perspectives.