Russian President, Vladimir Putin has signed a law to further control gambling in the country. The Unified Gaming Regulator is a new controlling body that is being launched as an effort to control the gambling industry in Russia and to prevent illegal operators from working within the nation.
Russia has been focused on curbing unlicensed operators taking capital from the country in recent months and this new law, which was first publicized on Wednesday, December 30th, is one of their most significant steps yet.
The Unified Gambling Regulator will be controlled by the Russian Ministry of Finance. Its key focus will be on finding illegal operations in the country while upholding the latest industry standards for established parties that already operate there.
They will work alongside the Federal Tax Service in the country in order to detect any illegal activities and to uncover those who have tried to operate in secret on the internet in order to avoid detection. This is a significant step taken by the government that should really help to slow down illegal gambling activities in the country.
An official document was recently released regarding the introduction of this new body. This states that the government aims at improving the efficacy of state control and supervision in all matters of compliance with existing legislation that mandates the organization and conduct of gambling operations in Russia.

New Tax Laws On Russian Gambling
As a new security measure, the Unified Gambling Regulator will monitor all betting transactions to and from betting and gambling companies. Even consumers will be monitored as they attempt to clamp down on illegal gambling activities.
There are several new changes coming into play when it comes to tax and state payments. One of these moves will see operators no longer paying money to sporting bodies that they support. Instead, their money will be paid to the state which will then redistribute it through a private company. What this will fully entail is not yet clear and further information regarding this is set to be released in the near future.
In another move to change the way money is distributed, gambling firms will now pay 1% of their revenue in support of Russian sport, both youth and professional. This is an attempt by the government to help create a more sustainable national sporting climate for the future.
In order to maintain a Russian gambling license, a payment minimum of $403,000 has been put in place. This would mean that even if the revenue on which the percentage is calculated isn't met, the operator would still need to somehow make the payment. Many in the industry fear that this will stifle up-and-coming operators and give an advantage to those who have been established long-term already.
New Laws Met With Protest From Operators
This new minimum requirement has not been met particularly well by some organizations. VulcanBet, a leading company, has announced that it is going to leave the Russian betting market, while Parimatch's CEO Dmitry Sergeyev, has announced that he intends to challenge the regulations.
As it turns out, it will not just be the gambling industry that is affected by this new law. Social media sites and other online resources are set to be affected as well. This is because a part of the legislation allows the Russian internet watchdog, Roskomnadzor to ban anything that is biased against the Russian Media. This will have a significant impact on websites like Facebook, Twitter, and Youtube. Companies are given 270 days to comply with the new regulations. This move has also been met with some criticism.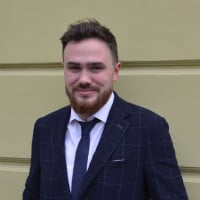 Liam is a skilled writer and journalist, highly regarded for his perceptive examination of the gambling industry. He specializes in online casinos and sports betting, and his work has been published in top-tier publications. Here at GoodLuckMate, Liam covers the latest industry news and has also authored various gambling guides, offering both beginners and experienced players in-depth analyses of games and strategies.