More and more gaming markets are recognizing the need for the proper regulation of the online gambling sector. The latest is Córdoba, a province in Argentina that has pushed through a bill to legalize online gambling. If and when the law comes into power, it will be applicable only in the region, and not the whole of Argentina. However, Córdoba is not the first one to make this important step. Just recently, the province of Corrientes introduced a new set of online gaming regulations. Let's see what the authorities in Córdoba propose!
The Definition of Online Gambling
The online gaming bill was introduced on 1 December 2021 and has yet to be officially approved. The main role of the law will be to prevent illegal online gambling. Still, authorities want to make sure that all residents will keep their constitutional rights intact.
According to the bill, online gaming in Córdoba will be considered any type of gambling that is done via any electronic machine, computerized interface, any type of telecommunication service, or other "interactive procedures". This definition leaves some room to cover technological innovations that are yet to come. Smart move, if we may say so ourselves! It seems that lawmakers in Córdoba have learned from the past by avoiding the potential traps that so many other regulators have fallen into by planning ahead.
The bill will regulate all sorts of online gambling. It includes not only table games, but also slot machines, sports betting, and lotteries. What is even more interesting is that local companies and individuals will be able to apply for the license without any restrictions. On the other hand, international and offshore companies have to put in more effort.
Foreign gaming companies will have to enter a partnership with local companies. Such partnerships are called a Temporary Union of Companies (UTE). Furthermore, the partnership has to be made in Argentina. If an offshore company enters such a deal, it won't be able to hold more than 35% of the license. Every license will be valid for 20 years unless renewed. Compared to many other markets, the Córdoba license will last much longer.

Safe Gaming Practices Are Part of the Deal
The gambling industry is not all fun and games. All licensees are obliged to implement and promote safe gaming practices. Gambling platforms of all kinds must have tools that give players the possibility of limiting deposits or asking for exclusion. The exclusion tool must allow them to stop playing permanently or temporarily. In addition to that, there also must be some sort of alert system that will warn gamers when they have been playing longer than three hours. Also, this type of warning will be repeated every hour. Online gambling ads will be allowed only after the authority has given a special type of permission to the company.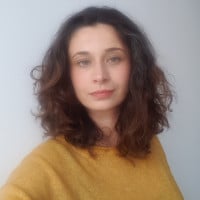 Borina Kopcic Pandur is a skilled and imaginative writer with years of experience in the gambling industry. As a writer for GoodLuckMate, she specializes in crafting detailed and engaging casino reviews that offer a fresh perspective on online gambling. With her unique writing style and profound industry knowledge, she provides readers with expert evaluations and insightful perspectives.