The world of online casino gambling is thriving, with millions of users almost daily. What makes this industry popular is its progressive jackpot games. These games are prevalent in most online casinos and create a huge network of various online casino slots. The greater the network, the more the prize pool. Hence, the jackpot's value increases as more players place their bets on any title in the network. Over the years, this system has given rise to some unbelievable jackpots in the history of the gambling industry. Players have had luck on their side, no matter the type of game they played. It's not a question of how much a player bets because you can even win by investing as little as 25 cents. Winning massive amounts in online casino games is not a joke anymore. Just a matter of time before it becomes a reality for you. But till then, here are some people who had the courtesy of winning the biggest online slot jackpots!
Has Anyone Won Big on Online Slots?
Absolutely yes, people have won massive prizes on online slots, especially on progressive jackpot slot machines. As you will see in this article, many winning amounts have gone up to dozen million euros, with the highest one at the time of this writing being about €19 million. While winning big on slots isn't all that common, it surely isn't impossible.
12. Player Wins €7.2 Million
One lucky player kicked off 2022 with a huge prize from the legendary Mega Moolah slot. This progressive jackpot has the largest prize pool in the industry and provided the player with a huge win of €7,296,286.
11. Swedish Player Wins €7.6 Million
A fortunate Swedish woman won a casino jackpot in 2012. While trying her luck at Hall of Gods at Unibet online casino, she managed to score the Casino's largest-ever win. The player, however, decided to remain anonymous as most users do with their massive jackpot wins for safety.

10. Player Wins €7.8 Million
Another anonymous player won €7.8 million in 2015. This jackpot win also came from the Hall of Gods slot, but this time from Betsson Casino.
The winner wished to remain anonymous, unwilling to reveal gender, or any other personal information, as many online slot jackpot winners tend to keep their identity hidden for security measures.
9. Player Wins €7.9 Million
Again in 2016, another player by the name of D.P. won a huge sum of money by playing in the progressive jackpot. Although personal information such as the age and location of the progressive jackpot winner was unrevealed, what came to be known is that the user was female.
This time, from Zodiac Casino, the player hit the jackpot simply by making a small deposit of $1.
8. Swedish Player Wins €8.5 Million
Another player from Sweden, named Alexander, had his name written on the stars as he was rewarded with €8.5 million after hitting the jackpot in a game of Mega Moolah in 2015.
7. Player Wins €10.9 Million
In July 2022, the Cash 'n Riches WowPot! Megaways made the day of one lucky punter when the jackpot was hit. The prize was €10,913,481, making it the highest WowPot! Payout of 2022. This win will also go down in the history books as one of the highest jackpots in the WowPot! games.
6. Norwegian Player Wins €11.7
Failure to fall asleep led a young Norwegian to try his luck at an online slot with a progressive jackpot. This resulted in the young lad becoming €11.7 million wealthier, as he managed to win big in Mega Fortune.
On a sad note, the shock of winning such a huge amount further ruined his sleep.
5. English Player Wins £13 Million
In 2015, a British player by the name of Jonathon Heywood was privileged enough to win a staggering £13 million jackpot and managed to do so by simply gambling at 25p per spin at Betway Casino.
4. Finnish Player Wins €17 Million
This bigonline casino win was by a fair margin and went to a man in Finland who won a whopping €17 million just by spending 25 cents. The jackpot was struck on the Mega Fortune progressive jackpot slot in 2013. The betting amount was perhaps the lowest ever in the industry to score an 8-figure jackpot.
3. UK Player Wins €17.5 Million
Microgaming had an online slot jackpot winner in April 2021 who won €17.5 million- simply €1.5 million short of the world-record jackpot, hit in the same month. However, this WowPot jackpot win was significant because it marked the very first massive win on the progressive jackpot!
The UK player struck gold in 32Red Casino after betting £0.80 on Book of Atem: WowPot. This resulted in the player being crowned as one of the 93 European millionaires who were given the financial status because of Microgaming's progressive jackpot network.

2. Player Wins €18.9 Million
The 2nd highest world record for the biggest gambling win was on Mega Moolah. The current world record is also on this Microgaming slot. However, the previous record was €18.9 million, and it was hit in 2018. The jackpot was hit on Mega Moolah's progressive jackpot at Grand Mondial Casino. The anonymous casino winner was fortunate enough to win this jaw-dropping prize money simply by betting 75 cents from an Android device.
1. Belgian Player Wins €19 Million
The current world record for the biggest online casino jackpot win was hit in April 2021. The record-breaking jackpot was again hit in the famous Microgaming slot Mega Moolah. The progressive jackpot allowed the anonymous winner to win over €19 million. The player struck this life-changing jackpot prize at the Napoleon Sports & Casino in Belgium. By far, this eight-figure sum is the grandest jackpot of all.
Mega Moolah continues to be the highest-paying online slot machine, breaking its own record time and time again.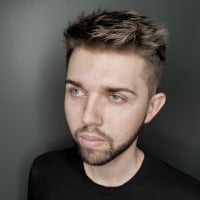 Nerijus Grenda is a prolific contributor to the GoodLuckMate site. With a deep understanding of the online casino industry, gained from his own experience as an avid player, he offers valuable insights on what sets the best casinos apart from the rest. As a writer, Nerijus shares his expertise through expert analysis and thoughtful commentary on various topics related to online gambling, including casino reviews, game guides and industry trends.