What happens when someone who isn't all that much into iGaming reads a bombastic headline about a massive fine issued to a casino? Well, they must be surprised by the strictness of those brave iGaming authorities. Sometimes, even my friends who know I write for the iGaming industry will send me links that caught their attention thanks to those mind-blowing cash penalties. However, I don't want to write about my friends or how strict gambling authorities are in this article. Actually, I want to discuss the regulators' approach to discovering foul play and disrespecting regulations. I have some worries that even the most reputable authorities have been reluctant to withdraw licenses. This, in my eyes, often makes them seem too soft and unwilling to take action when it's the most necessary.
Serious Offences Followed by Not That Serious Cash Fines
I'd like to mention some examples of fines issued by the most reputable iGaming authorities to support my thesis.
First, the Independent reported that the Malta Gaming Authority had issued fines worth €2.43 million between January and June 2020. This amount of cash is surely impressive, especially for six months. The MGA delivered a total of 9 fines to different operators that didn't follow the authority's guidelines. Besides the cash penalties, I must admit that there were also 11 warnings as well as 2 suspended and 7 canceled licenses.
At first sight, this sounds impressive and dedicated, sure. However, I'd like to remind you that the online gambling industry in Malta was worth about $2 billion or about €1.71 billion in 2019. Knowing the profits operators make each year, these 'massive' fines represent less than 0.15% of the market size. Plus, many of these operators failed in crucial sectors like preventing underage gambling or applying proper anti-money laundering procedures. These are serious issues, and operators should suffer more than just a small share of their income. If they can survive their misdoings and then keep on making multi-million profits, did the penalty really have any effect at all?
Another example I'd like to mention is the infamous £2.04 million fine issued by the MGA to Blackrock Media for servicing unauthorized transactions. Let me repeat that – unauthorized transactions. Basically, authorities discovered that the company processed payments of pretty much illegal services. Blackrock Media paid the fine, and business went on as usual.
Would a license withdrawal or at least a temporary suspension send a stronger message? I really believe so.
I'd like to remind you that Malta and the MGA have been widely criticized in the past years. The main reason was mainly their lack of action against operators that break the rules. This newly practiced scrutiny comes AFTER the authority announced a more serious approach towards handling foul play by operators. However, I'll give them some recognition that since 2019 the regulator seems a bit more active and willing to sanction illegal or irregular activities.

Tolerance Towards Failure to Implement Safer Gambling Controls and Effective AML Controls
Okay, saying that operators are tolerant towards operators that break regulations focused on safer gambling and anti-money laundering may not be fair. However, constantly issuing cash penalties to casinos that generate millions every month isn't quite the scariest outcome for those businesses.
I was interested in the types and sizes of fines issued throughout 2021, as well as the most common misdoings that triggered them. I used the GamblingIndustryFines site to do small research that could potentially support my opinion on the topic. Most of the fines listed on the first page were in relation to failures towards implementing safer gambling and effective AML controls.
A&S Leisure Group Ltd was fined £377,340 by the UKGC.

Double Diamond Gaming Ltd was fined £247,000 by the UKGC.

Les Croupiers Casino Ltd was fined £202,500 by the UKGC.

Shaftesbury Casino Ltd was fined £260,000 by the UKGC.
All of these operators did the same mistakes related to the previously mentioned aspects of their operations.
Other fines that caught my eye were those issued by the Swedish Gambling Authority for Casinostugan, ComeOn Sweden, and Hajper Ltd. All these operators were fined for 'repeatedly offering bonuses in breach of local gaming laws.'
Obviously, they were warned multiple times, and they ignored these warnings. Who knows how much money they made by their illegal practices before the operator decided to penalize them? And once that finally happened, the penalty was money instead of a temporary or permanent license suspension. The message I see here is, ignore the first several warnings and do your own thing. When we decide to act, we'll just hit your bank account and let you be. In my eyes, that's being too nice towards entities that should show much more responsibility towards their customers.

Not Everything's Bad and Terrible
Please, don't get me wrong. I don't really think that everything is terrible when it comes to gambling regulators and the actions they take towards operators. I mean, I did write about the possibility of Germany becoming an overregulated market, so it's not like I think that every minor offense should result in a license suspension.
However, I definitely believe that multiple warnings should lead to license suspensions and withdrawals. Cash penalties are great, and they should exist too. That's one way for operators to pay for the damage already done. That doesn't mean that authorities shouldn't include both penalties. I'm sure that if an operator gets its license suspended for six or 12 months, all the other operators will immediately make sure to step up their game regulation-wise.
I understand that there's much more into play. We have illegal services offered by offshore operators that are out of reach of licensing bodies. We have employees that could lose their jobs by overly strict actions by regulators. Still, none of these factors weigh more when operators don't do their part in preventing underage gambling, overspending, responsible gambling, and money laundering.
Whenever operators look the other way instead of complying with the regulations, they do harm somewhere. That's precisely why I think that regulators shouldn't look the other way. And, when the time for action comes, I definitely believe that authorities should be as strict as possible to show their determination to crack down on any irregularities.
Oh, and just as I was finishing this up I saw that the UKGC has suspended BGO's license. Way to go people!
This article delivers the thoughts and opinions of the author, and it doesn't represent the stance of GoodLuckMate.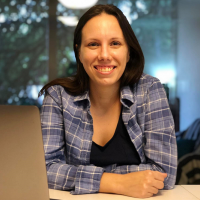 Milena is second-to-none when it comes to researching, reviewing, and recommending top online casinos. She stops at nothing when it comes to getting all of the facts and figures straight in each of her expert reviews. Plus, having worked as a writer within the iGaming industry since 2014, Milena has seen it all and is familiar with every aspect of online casinos.