So, have you stocked up on toilet paper, pasta, and oil already? It probably depends on where you are reading this. The current situation in Europe can be best described as challenging. With the war in Ukraine, and uncertain energy and food resources in the West, it is very possible that European gamers have greater worries than gambling on their mind right now. If a serious crisis really hits Europe in the upcoming years, will the iGaming industry be able to resist it? After all, it is the Old World that counts.
Why is Europe So Important?
This is not me trying to be cocky, just because I am lucky enough to live in Europe. Trust me, I also have a few extra liters of oil (you can't be too careful), and am not happy about the dark clouds above us. However, Europe is still the no. 1 online gaming market, and players from Germany, the UK, and Scandinavia are highly coveted among online gaming companies.
Those are people that play for fun, and not because they are desperate. Europeans have the money for leisure and can afford to lose some of that extra cash. Plus, the market is pretty much regulated, and everyone knows what they are getting. Like a well-oiled machine, the iGaming industry is thriving (at least at the moment). Yet, there is something that has been nagging at me in the back of my mind. Are there any emerging markets that will keep my daily bread on the table if Europe has more important things to worry about?

New & Emerging
Allow me to introduce you to a funny little phrase I learned to hate. New and emerging. The words "new" and "emerging" are two adjectives used to describe markets that have a lot of growth potential. I'm okay with that. However, it is usually used for decades before a certain market finally starts to roll and becomes relevant. Yeah, doesn't make much sense now, does it? Can something be "new" for a decade? I'm not quite sure of that.
The markets that are usually described in this way are LatAm, India, and the US. You don't have to be a genius (only an industry insider), to conclude that the transition from the power machine we call Europe to these markets won't be a walk in the park.
USA
–
The Home of 50 States and 50 Regulations
Okay, the title above is a bit misleading, as not all 50 states have decided to regulate online gaming quite yet. The main issue with the US market is that it is, despite being one market per se, a combo of 50 different regulations. True, that is not much different from Europe (one market, many countries). Even so, the US market makes slow progress in terms of online gaming. Put simply, it's a hot mess. At least for now. There is a lot of illegal gambling and mobile betting is still experiencing many growing pains. Companies seeking to expand here will, in my opinion, face more challenges than in Europe. Online gambling, especially sports betting, faces many restrictions in the US. Plus, it is dominated by big, local players.

India
–
The Asian Jewel?
There are 38 states, districts, and special territories in India. And every single one of them has its own set of regulations. Despite its immense potential, I don't think the Indian online gaming boom will happen any time soon.
The local regulations in India have to be in line with the general Public Gambling Act of 1867 which bans operating and playing in "public gambling houses". Do you see the catch 22? The law, although frequently updated, doesn't mention online gaming; nor is "public gambling house" a precise term. Add corruption, a judicial government that has no unified standards, and different perspectives of what gaming is, and we have problems for gambling companies. I am pretty sure many regulated and responsible companies won't enter India until it gets more stable and transparent gambling legislation.
Is LatAm the Key?
Personally, I believe Latin America, as the only real emerging market and the one that feels familiar, is the safest bet. In a way, online gambling is experiencing the same renaissance that happened in Europe a decade ago or so.
Online gambling is well-regulated in Argentina and Colombia, Brazil allows sports betting, and Chile and Bolivia are, like many other countries, on the way to regulating online gambling. However, the initiative has been put on hold during the pandemic. Of course, there are many countries that don't acknowledge online gambling. Yet, with the general trend in mind, it is realistic to say that they will tackle this issue sooner than later.
It cannot be denied that LatAm customers might not be as attractive as European ones. The GDP per capita is, generally speaking, lower than in Europe. Although one key advantage is that the population is, on average, younger, and therefore players could be loyal users for years to come.
The Anticipation of Expansion
I hope I am wrong and that all the markets I mentioned here (as well as those I haven't) will flourish and bring big bucks to the iGaming industry. Until that happens, Europe will, with all its flaws, stay the fortress of online gambling. I keep my fingers crossed it remains like that for a long time. And if Europeans in times of crisis choose to play more, companies will have to face the possibility of new regulations and, once again, adapt.
We can only hope that the famous "new and emerging" markets will learn from our mistakes, and efficiently and effectively copy the best practices. I am especially looking at you, Latin America. It is time you put your big boy pants on and show us what you got! And USA, can you please hurry up a bit? Players are waiting!
This article delivers the thoughts and opinions of the author, and it doesn't represent the stance of GoodLuckMate.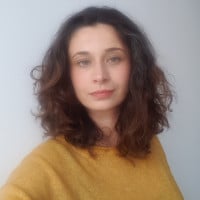 Borina Kopcic Pandur is a skilled and imaginative writer with years of experience in the gambling industry. As a writer for GoodLuckMate, she specializes in crafting detailed and engaging casino reviews that offer a fresh perspective on online gambling. With her unique writing style and profound industry knowledge, she provides readers with expert evaluations and insightful perspectives.