Online casino bonuses have always been the cornerstone of casino marketing and user retention. New users are often welcomed with lavish packages while returning ones get all kinds of loyalty perks. 'Grab up to €1,000 on your first deposit!' 'Get 300 free spins!' I'm sure every gambler has seen both of these phrases way too many times before. Yet not many people know until it's too late that lots of these offers come with one sneaky restriction – maximum winnings. In this opinion piece, I'd like to focus on maximum winnings on bonuses and whether they should be allowed at all.
More About the Concept of Maximum Winnings on Bonuses
In case you're one of the newbies unfamiliar with this concept, let me explain it a bit before sharing more thoughts about it. As the name suggests, maximum winnings on bonuses limit the amount you can cash out when playing with a bonus. For example, a bonus policy may state that with the 300 free spins, you can win a maximum of €100. This means that even if you're extremely lucky and your winnings total €1,000, and you manage to wager them, you still won't be able to withdraw anything over €100.
I'm guessing you think this doesn't sound fair, and honestly, I don't think it's fair either. Especially when you discover that some casinos impose such limits on deposit match bonuses too. Imagine you deposit €100 to get a 100% match. Then, you hit a nice combo, scoop a juicy prize, and then be unable to cash it out entirely. If nothing else, this bonus policy makes you question whether claiming casino bonuses is worth it at all. And frankly, that doesn't go in anyone's favor.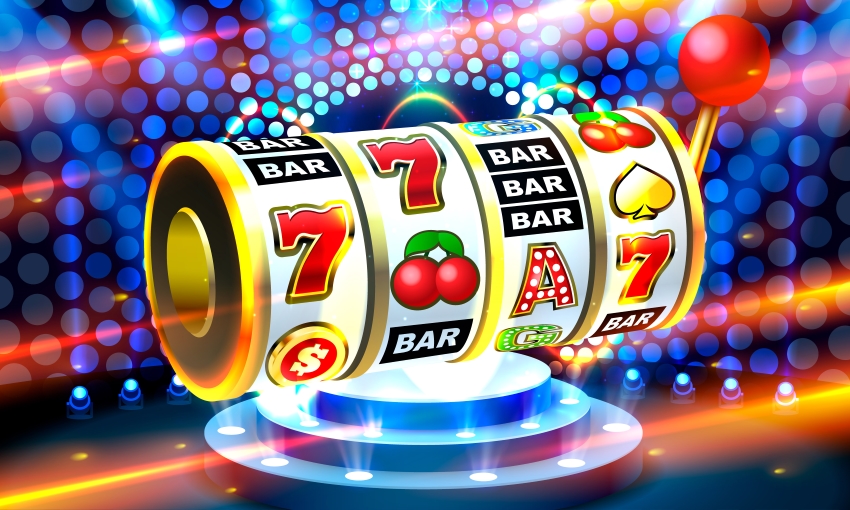 Why Do Max Winning Caps Exist?
As someone writing about this industry for years now, I understand why operators introduced max winning caps. It's, naturally, a way for them to protect themselves and their profits. If a person could get free spins without making a deposit and then win hundreds or even thousands of euros, this would be a dangerous situation for casinos. They're in the game to make money, not to give it freely to lucky people.
I must say that this makes some sense when we focus on no deposit bonuses. Okay, sure. These exist to surprise new players and to give them a chance to check out the platform. However, I'm 100% against maximum winnings on bonuses associated with deposits. It's just pointless and unfair to ruin someone's chance to win massively just because that person got a bonus. Especially if you claim that you gave them the bonus to make them feel special.
My main point here is, what if the very first spin turns out to be a massively lucky one? That would've happened even if a player hadn't claimed a bonus, right? So, if it comes with a max winnings cap, the bonus in this scenario just makes things worse for the player.
In my world, bonuses are a perk, not a curse. So, why would casino operators ruin them with such unfair rules?
Should Regulators Get Involved?
We've seen regulators making their presence stronger than ever before in some countries. The UK and Germany are probably the jurisdictions with the strictest rules at the moment when it comes to iGaming. Their regulators have restricted spin speed, imposed affordability checks, limited the max bet per session, and so on. My point is, we're seeing lots of restrictive rules whose goal is to protect players and their best interest.
I believe that max winnings on bonuses, especially deposit match bonuses, is unfair. So, I wonder whether regulators should step in here and ban operators from offering such misleading perks. Sure, in the UK, the essential bonus terms must be visible on the offer itself. Yet, I'm sure that not enough players pay attention to them until it's too late.
As for operators from other jurisdictions, it's often way too annoying and time-consuming to discover all the tricky terms. Sometimes, they are in a drop-down section under the specific bonus page. Sometimes, there's a separate page with bonus rules. Sometimes, there's a paragraph about it in the general terms and conditions. Someone who just wants to relax and play probably won't take the time to study each of these pages carefully.
So, what if deposit match casino bonuses couldn't come with maximum winnings at all? What if the maximum winning on no deposit bonuses and free spins can't be lower than €500? In my opinion, these are some reasonable rules that would prevent casino operators from playing dirty tricks on consumers. At the same time, it would increase the trust in regulating bodies and motivate consumers to stick to licensed casinos.
Final Thoughts
In the long run, removing maximum winnings should have many positive outcomes for users and boost regulated play. That would also lead to regulated market growth and generally more positive views on the iGaming industry.
More importantly, this step would make players feel appreciated and respected. When a person gets a bonus marketed as a reward and then gets disappointed without anywhere to complain because 'it was written in the T&C', that person will never trust casinos and regulators again. I think it's essential to prevent this from happening if we want to build and keep a positive image of this industry where lots of money is at play.
I'll make a bold statement and say that having no bonuses at all may be better than having scam bonuses. And if bonuses with unfair rules exist to give players a chance to test the games – well, they can try them in demo mode!
Sure, the risk gambling sites take would increase a bit. But why should players be always the ones to take risks while operators take the profits?
This article delivers the thoughts and opinions of the author, and it doesn't represent the stance of GoodLuckMate.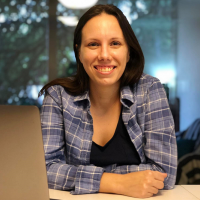 Milena is second-to-none when it comes to researching, reviewing, and recommending top online casinos. She stops at nothing when it comes to getting all of the facts and figures straight in each of her expert reviews. Plus, having worked as a writer within the iGaming industry since 2014, Milena has seen it all and is familiar with every aspect of online casinos.