There aren't many people who try to discover if casino winnings are taxable or not. At least not until someone hits a juicy jackpot. Well, the great news is that if you live in certain European countries, you pay absolutely no taxes on gambling winnings. Other jurisdictions may be stricter when it comes to casino winnings. That's why it's worth checking with your local tax authority, as not all countries have the same regulations.
Why Is Europe More Laid Back Than Other Countries When It Comes to Taxing Casino Winnings?
By levying taxes on the casino companies, casinos in a large proportion of Europe can offer tax-free winnings to their customers. It encourages people to spend their money in the casino, safe in the knowledge that if they have a big win, it's all theirs. This works well for the casino as they have a reason to entice customers. It's also good for the government to collect taxes on gambling but from the casino themselves and not the customer placing the bet.
However, not every single European country allows tax-free casino winnings. So, it's always important to check before placing any bets if you want to ensure that you receive 100% of your winnings. For example, if you were to be based in the Netherlands, you would pay taxes on casino winnings. This is likely due to the higher tax rates casinos are charged than in other European countries. Across the globe, other countries also impose gambling winnings tax on the players, including the USA and the high profile and currently only legal place to gamble in China, Macau.
Some countries where players don't pay gambling tax on winnings:
Sweden (except for winnings on sites based outside Sweden)

Denmark

Germany

Italy

Malta

Finland

Austria

Belgium

Canada

Australia

Singapore
Some countries where players pay taxes on gambling winnings:
Sweden - Only if profits are made at a non-licensed operator. Operators withhold 18%, so we expect players to pay the same. Though, this isn't clearly specified.
Netherlands - 30.1% only on winnings of over €449 at a Dutch-based game of chance. You must file a tax report for winnings at foreign gambling operators too. This may change on 1 October 2021 as the law will be amended then.
Poland - Tax of 25% deducted from poker winnings. Tax of 10% deducted from winnings from number games, betting, lotteries, and raffles if larger than 2,280 zlotys (nearly €500). Slot, dice, card games, bingo, roulette winnings aren't taxable.
The Czech Republic - Winnings on lottery over 1 million koruna (about €39,000) are taxed at 15% income tax. Other gambling winnings are taxed annually if they exceed 1 million koruna.
Slovenia - Operators withhold 15% on prizes over €300.
USA - federal 24% + possible state income tax on gambling winnings.
Could My Casino Winnings Become Taxable in the Future in Europe?
Laws and regulations around the taxes on casino winnings being paid by the winner could change in the future. However, we can see that this tax-free gambling for customers model works well in most European countries. Taxing the casinos that don't pass this on to their customers encourages a more buoyant gambling market that inevitably suits all parties involved.
In countries where the gambling tax rates are high and the ability to get licenses are pretty limited, the gambling market tends to be smaller. It results in less money moving through the casinos and, in turn, onto the government in the form of casino winnings tax.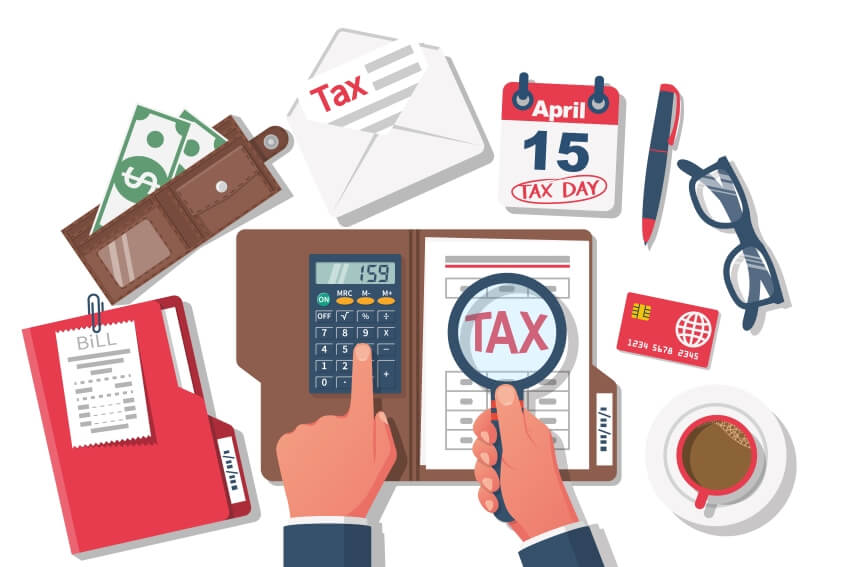 US Gambling Tax Rate
America has always had a bit more complex laws and rules about everything, casino winnings tax rate included. First, everyone should focus on the gambling taxes by state as each state has individual regulations for gambling in general. In most states, online gambling is illegal. Some states have land-based gambling only, and some offer everything. However, the federal tax on gambling winnings in the country is 24% on the winnings. There's also the option of deducting gambling losses.
Some states that apply income tax on gambling winnings include Indiana (3.23%), Arizona (4.54%), North Dakota (2.90%), and Pennsylvania (3.07%).
How Much Money Can You Win Gambling Without Paying Taxes?
Just like everything related to gambling winning tax rules, this depends on your jurisdiction. American gamblers have clear limits on this one. Generally, they can make up to $1,200 on slot machines and bingo or up to $600 on horse tracks. Expect to pay taxes on poker tournament winnings if the amount hits at least $5,000.
In Canada, professional gamblers whose primary income source is from gambling and betting must file all winnings. There are no exclusions for this. Yet, casual players don't report any winnings. Swedish players don't pay or report anything on winnings in Swedish-licensed casinos. Yet, they need to file taxes on profits made in non-Swedish gambling sites.
Do Professional Gamblers Pay Taxes on Gambling Winnings?
If you were wondering are gambling winnings considered earned income, the answer is yes. But only if you're a professional gambler. If you're thinking about going pro or wondering what qualifies as a professional gambler, this would typically be if your primary income is predominantly from gambling.
If you're based in a country where bettors aren't taxed on winnings, you get to benefit from it even as a professional. And yes, all your winnings and earnings are presented to you tax-free. No taxes on slot machines winnings, no taxes on any other games, no taxes on any casino or betting profits will affect you. However, you won't be claiming gambling losses deductibles either.
So, no, it doesn't matter if you win €5 or €5,000,000. If you're in a country where the customer isn't taxed on their casino winnings, you get that same benefit. If you're wondering how this works, then it is pretty simple. The taxman isn't missing out because the company you are gambling with will be paying them an amount of tax depending on the country's specific percentage rate.
Countries That Tax Professional Gamblers
Some jurisdictions impose professional gambling taxes, so beware. For example, the US has such regulations that apply to taxes on poker winnings and casino winnings. Another example is New Zealand, where professional gamblers pay taxes on their winnings if they have little to no other income. However, this rule primarily affects poker players, while others don't bother with gambling winning tax rates. Canadians who make money through gambling and betting are considered freelancers. So, they too must pay taxes on winnings but may qualify for gambling deductions, as well.
Conclusion
In conclusion, gambling winnings in most of Europe can be taken tax-free. This is great news for those of you wanting to spend your hard-earned money in the casinos. However, you must check with your local tax authority to ensure the country which you live in does not charge any tax to the punter on their win. If you're traveling abroad, always be mindful to check the rules not just around taxes on gambling winnings but also on gambling itself. There are countries around the world where it is entirely illegal to gamble. It's essential to ensure you keep yourself and your money safe as well as keeping up to date on the latest tax rules.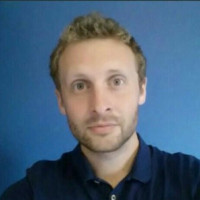 Steven Ford
Updated: 13 Aug 2021
Steve started his iGaming career back in 2007 and he has not looked back since. Various job roles for both global and startup casino brands have given him a deep and thorough under...