Some time ago, I noticed a new trend among my group of girlfriends. Most of them used to bet on non-sports categories like the Oscars and Eurovision, but they switched their focus to traditional sports. This became especially apparent during big competitions such as the World Cup and the latest Olympics, when gymnast scores became as hot a topic as Bennifer. I didn't think much of it until I encountered HPL Digital Sport's research. This specialized agency focused on all sorts of sports betting, and reported that women nowadays, while still a minority in the world of betting, place as many sports bets as men. What's more, they tend to be more successful than their male peers! So why does this happen, and do women really have the power to change this masculine pastime once and for all?
Online Betting - Safe and Simple Choice for Women
I dare say that one of the main reasons why women bet more today than they did a few years ago is the rise of online betting operators. As is commonly the case, there are several aspects to this shift in the industry. First and foremost, in many countries, even most developed ones, sports betting is an important part of macho culture. As such, local operators often have no interest in reaching female audiences. Also, women who enter land-based shops can expect scolding looks, not-so-subtle glances, unsolicited advice, and a lot of prejudice. At home, all they need is a few minutes of time and the bet is placed. It's almost like magic!
Second, I think that even in countries where gender equality is still something abstract, and housework is considered to be a "woman's work", most ladies can spare a moment or two to place a bet online. They don't even have to leave the house! I understand that the reasons mentioned above might seem a bit superficial and banal, but as a woman, I completely understand the ones that would rather wager at home, or discreetly while sitting at a cafe, instead of having to visit a shop and face judgment.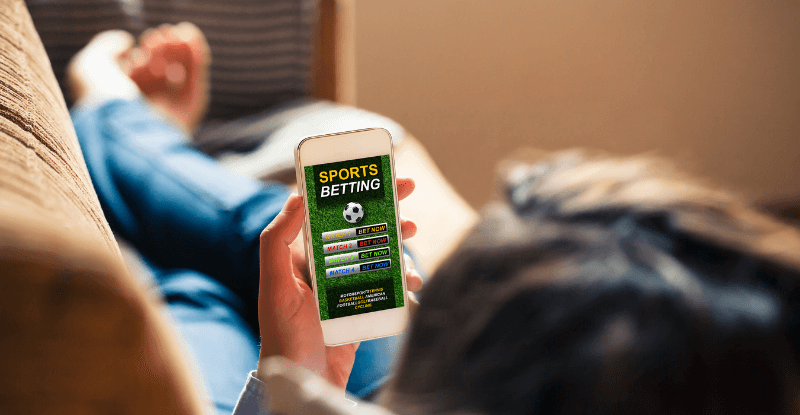 Sports Betting Becomes More Welcoming
If you visit an average betting site, what will you see? Let me guess! Probably a gray/blue/whatever-muted-shade-is-in-season platform. It will be decorated with adrenaline-packed banners. I'm talking about screaming tennis players, muddy rugby teams, and footballers chasing one another. Yet, you would be surprised if I tell you this all looks very timid compared to what was going on a few years ago. When I started working in the online gaming industry, bookie sites were often full of sexist banners and chauvinistic slogans.
I'm talking about girls dressed as referees suggestively holding whistles. Occasionally, women were openly ridiculed (like in the banned SportsBet ad from 2019), sexual references were pretty common, and the overall marketing was, more often than not, downright distasteful. Ah yes, I understand that brands have every right to create their own image. They can even claim it is all just humor, a joke made in good spirit. Well, it is possible I just don't get it. Sorry bookies, you'll have to pull another trick to convince me!
In the end, the joke is on them, as sportsbooks soon realized they are neglecting approximately 50% of the market. Websites might still be focused on men, yet the change is hard to ignore. More often than ever I see stock pictures of female tennis players promoting bonuses. I also notice fewer and fewer ads focusing on men in general. I see plenty of popular athletes, but also tennis rackets, football boots placed over a ball, and other generic images that have no attachment to sex, gender, or age. And frankly, I don't remember when I last heard a sexist marketing message. The colors on sports betting platforms might be cold and dull, but they sure feel far more welcoming than they did in 2015, or even 2019!
It's Bookies Who Are On the Move!
Another important aspect of this shift in gender representation is the rise of social media. Women are usually far more accepting of such innovations and trends. They embraced Pinterest, Instagram, and TikTok much quicker than men. This is especially true for the Millenials, one of the most important markets of bookmakers. Women spend much more of their free time scrolling down the feed, thus making them far easier to target with gambling ads. Many of you who are reading this article are probably wondering what will happen next, myself included. Well, this trend still hasn't reached groundbreaking levels.
The research I mentioned before notes that 33% of all bettors are women. That is an increase of 5%, compared to the year prior. The numbers grow, but slowly. That is not a bad thing, as sports companies get some time to change their narrative, and maybe rebrand themself to be more appealing to wider audiences. I predict that in the upcoming years, we'll also see a few sites blatantly targeting women in the worst possible way. I'm talking about pink websites with kitschy fonts, obligatory high heels, and martini glasses strategically placed in the logo. But that is not what women want. Sports are not bingo, and can't act like they are.
What we need is a more welcoming environment, not only online but also in retail shops. The current trend of more gender-neutral advertising is something I can only applaud. Still, I would like to see some female teams and traditionally "female" sports being promoted in the same way as the "male" ones. If companies want to successfully attract this new market, they will have to put in more effort than just buying a set of vectors online, putting them in ads, and calling it a day. Am I asking for much? Absolutely, but as one popular slogan says, it's because we're worth it!
This article delivers the thoughts and opinions of the author, and it doesn't represent the stance of GoodLuckMate.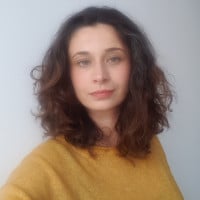 Borina Kopcic Pandur is a skilled and imaginative writer with years of experience in the gambling industry. As a writer for GoodLuckMate, she specializes in crafting detailed and engaging casino reviews that offer a fresh perspective on online gambling. With her unique writing style and profound industry knowledge, she provides readers with expert evaluations and insightful perspectives.