Do you remember this dialogue from "Brother Nature"?
"Sorry. It's my white noise machine. Need this bad boy to sleep.
- My roommate had one of those. She played forest sounds.
Oh, nice. I use casino floor.
- "Casino floor"?
Yeah. I grew up in Reno. My mom was a Blackjack dealer, so I spent a lot of time at casinos. The sounds are just soothing to me, I guess."
It was a funny scene that made me laugh, but it also made me wonder what other people think about music and sound effects in slot games. In most cases, we take these things for granted. Still, the fact is that they are significant, and the developers behind the most popular titles know this.
Of course, when someone mentions an online slot, you probably visualize the title and get a mental picture of its visual elements. The icons probably come first, followed by the big background image and the animations (if they are present). So, players expect slots with modern graphics, but most also like to listen to catchy tunes and sound effects.
You can't promise an immersive experience without activating the sense of hearing/audition. A good piece of music and/or stunning sound effects can be a deal-maker in most cases. Many online slots promise players journeys to distant or imaginary worlds. Without adequate sound, you'll feel that something is missing on your trip.
Enhancing Online Slots With Music and Sound Effects
Ordinary players may not be aware of this. Still, music and sound effects play a vital role in creating the best slot games. The most successful game developers invest a lot of money in the piece of music that accompanies the visuals. This is not a new concept because these things were used in slot machines decades ago.
When discussing slots' audio aspect, we should distinguish between the music and sound effects. First, we have the piece of music/tune that plays in the background all the time, even when the reels are not spinning. Many games switch the song when the reels start spinning, adding to the excitement. Finally, we have sound effects that make things even more exciting. Some slots employ sound effects when specific icons appear on the matrix (wild symbols, scatter symbols, etc.), suggesting that you may expect a bonus. Of course, you can also expect special sound effects after every winning turn. This is typical for almost every slot game, even those labeled as classic.
The music/sound is here to suggest how you should receive the gaming experience. For instance, when you play a Halloween-themed online slot, you can expect sinister-sounding laughter in the background or sounds of cracking branches, for example. Without any doubt, something like that will increase the excitement and help you feel the atmosphere. In a similar way, you can expect intense music in action-packed slots or calming music in medieval fantasy-themed releases.
Analyzing the Difference
There's more than one good reason why music is present in online slot games. To understand the importance, our advice is to turn it off next time you launch your favorite title. Experienced players know they can do this by clicking on the speaker icon available in almost every slot release. Sometimes you have to visit the settings department to regulate the audio.
Once you deactivate the sound, you'll realize that the game is not as vibrant as it was before. Players will also notice that the feel of the thrill is fading away.
To be honest, online slots are casino games with simple gameplay. In other words, you don't need special instructions to learn how to play them, and those who have played at least one game know how to play the rest. Still, sometimes the sound effects provide audio cues. For example, sometimes, you have to pick an icon to reveal a cash prize, and the clickable icons will pulsate and produce sounds.
Needless to say, the main objective of music in an online slot is to provide an immersive experience to all players. It's no wonder why the best studios strike deals with leading music composers focused on video games.

With the right piece of music and special audio effects, you will forget about your surroundings and enter a brand new world where you can relax and enjoy the time spent there. This happens regardless of the device you use. For instance, if you are on a computer, you should turn the volume on your speakers up. The situation is even more enjoyable when you play slots on the go (on your tablet or smartphone). Namely, many players use headphones or earbuds when playing slots, and the experience is incredible. If you haven't invested in a pair of high-quality headphones, earbuds, or even a surround music system, now is the right time to do this.
While talking about the audio experience in slots, we should pay special attention to the sound effects after winning rounds. They are cheery and make you feel like you have achieved something (which is correct because you've won money).
Examples of Slots With Good Music
To understand the importance of music and sound effects in slot games, you may want to check some of the titles with exceptional audio. Many Egyptian-themed slots use authentic ancient Egyptian music, and Legend of Cleopatra by Playson is one of these titles. Players can never get bored of the calming instrumental music and subtle effects.
On the other hand, games like Gold Fish by WMS will make you feel like you are in a cabaret, but the tune turns into a tropical drum performance when you hit a winning combo. Then we have many slots with actual songs from popular bands like Guns N' Roses slot by NetEnt. We should also mention the Age of the Gods series by Playtech with epic/heroic music.
Final Thoughts
When you play slot games without sounds, the gaming experience is incomplete. The music can boost the excitement, make you forget about the surroundings, and relax. Next time you play an online slot, ensure the speaker icon is activated.
This article delivers the thoughts and opinions of the author, and it doesn't represent the stance of GoodLuckMate.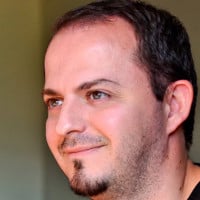 Andrej is an experienced writer specializing in online slots. He writes detailed slot reviews for GoodLuckMate, covering gameplay mechanics, graphics, bonus features, and payout potential. Andrej's expert analysis is highly regarded by both casual and serious slot enthusiasts. With his engaging writing style and deep knowledge of the industry, he is an essential contributor to the GoodLuckMate site.