Everyone reading this will know the importance of bonuses in our industry. There is a reason why almost every online casino offers them. They are important to players, and many sign up just to take advantage of the bonuses alone. For bookmakers and casinos, this isn't the plan, of course. It is relatively easy to entice players to join a casino but retaining their interest is a very different matter.
The competition in today's online casino market is mind-blowing. This, in theory, means that players have more control. In other words, if you don't appreciate me, I can always go and find somewhere else. This should result in a better gambling experience for everyone, as casinos know that the art of retaining customers is becoming increasingly challenging.
Why Reload offers are vital for maintaining a good relationship with players
There are many welcome offers that appeal to many new and existing casino players. Nothing excites me more, though, when I see an appealing reload bonus. For those who don't know, reload bonuses refer to offers that are designed for the use of existing customers. Paddy Power is one sportsbook that I think is fantastic at doing this. Often I will be scrolling my emails and see that I have an option to place a £5 bet. I often use this on what can only be described as long shots.
This means that this particular casino is always somewhere on my mind. I view them with excitement, and I am far more likely to deposit money onto their site than many other online casinos. I realize that not every casino can follow this model, but it certainly is a great one.
What Reload offers represent
We are all familiar with the PR attempts of successful businesses. Most PR revolves around authenticity and giving the impression that large organizations truly care for their customers. This in most cases, is almost impossible to prove, but with online casinos, it can be proven quite easy since there are several ways loyalty can be rewarded that won't financially harm the casino that much.
Simple promotion offers remind players that it might be worth sticking around and if they were considering adding other sites to their list, such offers might result in them thinking differently.
Cashback doesn't thrill players
The cashback offers in the casino world are not that appealing and don't suit the intended purpose of exciting or satisfying players. There will be some exceptions to this, but unless you are a winning player who makes a living from gambling, cashback offers are simply not motivating enough to sign up for any site.
Recreational players, for the most part, are not even aware VIP clubs exist. They also have the reputation of being the place where the highest losers get promoted. Why does it have this reputation? Because it is correct. Casinos should remember that rewarding only losing players can negatively impact their reputation in the long run.
Compare Bonuses to Promotions outside the gambling industry
Maybe in recent times, you have been interested in signing up for a subscription-based service. Perhaps this service has enticed you with a promotion. If so, the promotional value is soon erased, and you will quickly be left with the option to continue with the service. If it has offered great value or joy to your life, the likelihood is that you will continue if your bankroll allows it. I find it staggering how bad most online casinos are at player retention.
That Tricky Small Print
Promotions should always be transparent and clear. If a player signs up to a casino site and feels they have signed up on false pretenses, they won't be happy, and the reputation of said casino will suffer as a result.
I am not talking about some backhanded scheme to mislead players deliberately. In this instance, I am referring to bonuses that are so complicated that they mislead players. A site might think we are doing everything above board, and they will be correct. But the aim of offering a promotion should be the start of welcoming many new loyal faces to your site.
When a casino does a promotion, the concept of doing what it says on the tin should be followed. For example, If a player reads, 'receive a free 50 euro bet when you bet 50 euro'. They could end up being disgusted to learn that any winnings are subject to wagering requirements. This will have the effect, rightly or wrongly, of a casino coming across as if they wanted to get players on board by making false promises.
In 2023 players who are signing up to bet on a sportsbook are more likely to know what they are receiving than ever before. They rightly make comparisons, therefore, if a casino's promotion appears to be lacking, players will know about it.
For a simple sports bet, if a player has to wager money won several times, then they are going to quickly be unimpressed by the offer and will turn their attention elsewhere.
I see this so often, and it infuriates me. When someone signs up for a gym membership, they might pay for months without attending, which means that the gym receives money regardless. What is so ridiculous here, though, is that a player needs to want to return and use the site. Therefore, first impressions are everything.
Understanding Limitations
Perhaps some of you are screaming not every online casino is the same. You are right. I am not suggesting a small casino should fight with the power of Bet365 or Coral. What I am suggesting is that they have to all play by the same value. If they can't offer a promotion that can compete with the big boys, should they give the illusion that they can? I think not.
I might be being naive here, but if casinos are going to offer a promotion, they are best of making it as simple as possible. No hidden terms and no complex rules for players to follow.
This article delivers the thoughts and opinions of the author, and it doesn't represent the stance of GoodLuckMate.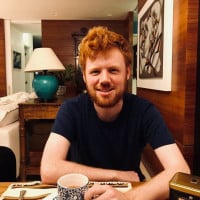 Matthew has been writing about the iGaming industry for several years. At GoodLuckMate, he shares his opinion about topics close to his heart - casino strategies, casino games, and sports betting. Basically, if the subject is gambling, we will be lost for words if Matthew doesn't have an opinion on the matter!