At first sight, the social casino industry seems like heaven. It's been rapidly growing and expected to hit $8.7 billion by 2026, predicts GlobeNewswire. Another report claims that more than 170 million users played social casino games back in 2014. This figure has surely increased in the past several years. Yet, I'm struggling to see how social casinos require no regulation and are generally praised while online casinos get all the hard love. When I think about it, social gambling seems to me like it's the worst of two worlds rather than a fantastic concept. Please bear with me in this month's opinion piece I prepared for you and see whether you agree.
What's the Deal With Social Casino Games?
As always, before I dive deeper into my opinion on the topic, I'd like to give you a bit more information on the point of interest. This time, I focus on social casinos where players can enjoy social casino games. You may be surprised by this term, but I'm sure many of you have already tried at least one such product. Namely, social casinos are just like real casinos, but they don't involve any real-money gambling.
Slotomania, Zynga, and WorldWinner, for example, are typical examples of social casino apps. These have taken the world by storm, especially the mobile app scene. They boast realistic graphics, popular games, and all kinds of bonuses. Yes, you heard that right – bonuses! Downloading a social casino app is usually free of charge, and they are available on a range of devices. Pulsz Casino, for instance, works just like any other casino site you'll find among our online casino reviews.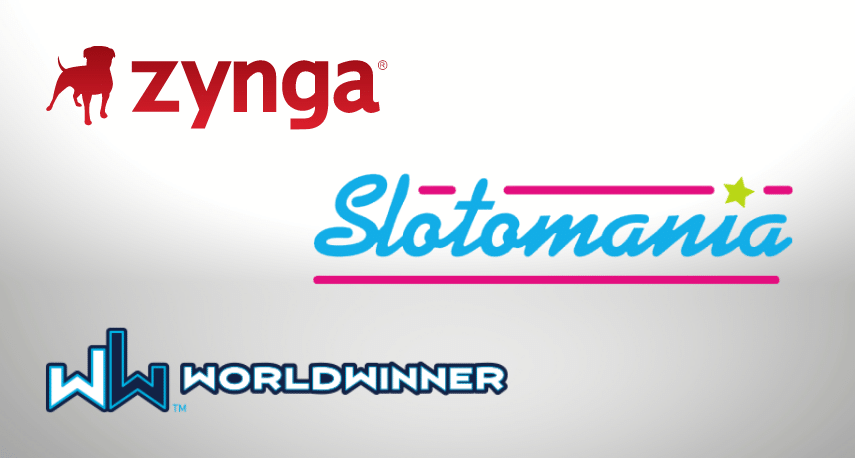 Social casinos basically look like online casinos, work like online casinos, and attract users like online casinos. So, what makes them different, you may wonder? Well, the only thing missing is the real money gambling aspect. This minor difference makes social casinos completely free of any restrictions and regulations. Anyone can enjoy them as long as they have a device that supports the mobile app.
So far, everything seems good and clear, right? Well, not really, if you ask me. To play these games, you usually need playing credits. While these are often granted as welcome bonuses or daily rewards, the fastest way to get them is to buy them. And that right there people, is my problem with social casinos.
No Winnings Ever
When you gamble at online casinos, you must make a deposit. Sure, you may get a casino no deposit bonus to get a feel of the platform and everything. Yet, the main aspect of actual gambling is playing for real cash. Consequently, the prizes you win, if any, are real money, too. That's how tens if not hundreds of players so far have become instant millionaires, for example.
Yes, the concept is risky. You wager your hard-earned cash, and the house usually has the advantage. "The house always wins" is the most famous saying related to gambling, after all. However, I think that this concept, at least, is honest. You KNOW that you go to a casino to stake money. You KNOW that it's more likely for you to lose all the money than to hit the jackpot. You do it because it's fun, and you like the adrenaline rush. Still, there are no false expectations whatsoever.
Obviously, there are some misleading guides that promise to make you a sure winner and all that stuff. Those are unfair and, in some jurisdictions, illegal practices. So, some consumers may make the mistake of thinking that they can somehow beat the house while playing games of chance. Yet, the majority knows what they're getting themselves into.
Social casinos, by comparison, are much more dangerous if you ask me. They lead with the idea of offering you FREE entertainment. It's nothing dangerous, you don't risk anything. You're just playing games that seem like casino games and nothing more. How is this industry so valuable then, you may ask? Well, because it does involve real money gambling, but not in the way you'd expect.
Rather than gambling with real money and winning real money, social casinos are the next level when you think about it. They let you buy credits with real cash. You also risk losing those credits because the house always wins in the long run - duh! But when you win a prize, that prize is just worthless credits you can use to keep playing the games.
Withdrawing isn't an option because social casinos aren't about real money gambling (wink, wink).

How's Social Casino Gambling Different Than Demo Play?
In my previous opinion piece, I talked about demo play and why it shouldn't be banned. My opinion isn't quite accepted by everyone as free play has already been banned in the United Kingdom, for example. Regulators claim it's dangerous, it drives addiction, and it sets false expectations.
Yet, nobody seems to care that social casinos pretty much do the same. In fact, to play in demo mode at online casinos, you don't need any deposits whatsoever. You can simply refresh the page and keep playing if the playing credits are spent. As I already explained, social casino games aren't as generous. If you spend your credits, you'll have to wait for another day to come or - surprise, surprise - purchase them.
In this regard, not only social casino games are like demo play, but they're possibly worse. Nonetheless, they still exist completely carefree and unburdened by any legislation. Anyone can download these social casinos on their smartphones and tablets within a few taps. It's easy for teenagers to get their hands on them, as well.
Like I said - dangerous.
Final Thoughts
Please, don't get me wrong. I don't have anything against social casino games. The concept is fun, brings the thrill of gambling closer to people, and is yet another form of entertainment. Social casinos also represent a vast industry that provides jobs and drives the economy. All that is valid and accepted.
My issue with all of this is the perception, or the misperception if you will, that social casinos are okay, while online casinos often get all the public scrutiny. In my opinion, both are equally dangerous to underage players and gambling addicts. So, they both need to get the same treatment.
It's not fair for a social casino to operate wherever it wants and serve all consumers who want to use its services. By contrast, online casinos need a license, in many cases, they may need multiple licenses. They also pay high fees and taxes and must implement a range of strict requirements.
If we judge by the possibility of losing money, social casinos aren't that different from online casinos, and that's a fact. Yes, you play with credits. But as long as you can buy those credits with real money and then gamble the credits on slot machines or roulette, you are gambling. Nobody can change my mind on that.
This article delivers the thoughts and opinions of the author, and it doesn't represent the stance of GoodLuckMate.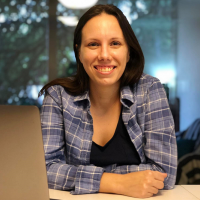 Milena is second-to-none when it comes to researching, reviewing, and recommending top online casinos. She stops at nothing when it comes to getting all of the facts and figures straight in each of her expert reviews. Plus, having worked as a writer within the iGaming industry since 2014, Milena has seen it all and is familiar with every aspect of online casinos.