In case you didn't know, a 2020 survey reported that Spain had the lowest rate of problem gambling in Europe. Only 0.25% of Spaniards were classified as problem gamblers per the survey's problem gambling severity index (PGSI). Yet, these hopeful figures didn't stop the country regulators from introducing new – and stricter – responsible gambling measures focused on protecting the youth.
As always, there are people applauding the decision and those who disagree. While I often belong to the second group when it comes to unnecessarily rigid regulations, in this case, I think I won't complain. In fact, I invite you to join me on my monthly opinion piece in which I want to share my thoughts on the Spain situation. More importantly, I'll also focus on the significance of protecting young adults from the possible harms of gambling and developing unhealthy gambling habits.
A Few Words on the New Rules
Before I move on with some personal thoughts, I'd like to provide you with some more information about the Royal Decree for the development of safer gaming environments.
As explained by regulators, the primary purpose of these new rules is to minimize potentially problematic gambling behaviors. By doing so, they would help in the prevention of developing "problematic or pathological behaviors."
Honestly, this sounds logical and good to me. But how does the decree plan to accomplish its mission? Well, there are some specific requirements set in place that target young adults aged from 18 to 25.
For example, a risk profile in Spain is now defined through "consumer spend". Users that accumulate net losses of €600 for three consecutive weeks will enter this category. For those aged 18-25, the consumer spend criteria drops to €200. The goal here, at least as I see it, is to spot potentially problematic gambling behaviors among young people as soon as possible.
The higher consumer spend threshold for older players makes sense, considering that the age groups over 25 have the lowest unemployment rates in the country. Meaning, they could afford to lose more than the average unemployed student, for example.
And once someone enters this category of players, many restrictions follow. For starters, there's the infamous credit card ban. Then, online casinos must send such players a message warning alongside monthly summaries of their gambling activities. Promotional materials become a strong no, just like access to VIP programs.
One thing that caught my attention was the requirement for operators to establish communication with players who will enter the at-risk group. If the player doesn't respond within 72 hours, their account must be suspended.
So, yes! These rules are pretty strict, and I can see how lots of young people could potentially get an at-risk status.
But I can't say I disapprove of these regulations.
More on that comes in the next section.
Zero Problem Gamblers Is the Goal – Right?
Whenever we're talking about responsible gambling and safer gambling, the ultimate goal has always been to have zero problem gamblers. Operators – at least decent ones – say they want zero profits from problematic activities, and regulators want this issue gone.
And I agree with this. As impossible as it seems, I really, honestly believe that we should strive to have zero problem gamblers.
So, when someone uses the low problem gambling rate in Spain as an excuse to criticize the new rules, I find it a bit hypocritical. And I find it surprising to hear someone mention the low problem gambling rate in the same sentence that highlights how strict the rules in the country already are.
Well, exactly! You can see the correlation! Strict but appropriate rules can – and should – equal low problem gambling rates. And I believe that that's the point of these newly introduced measures.
Even the regulators have said it themselves, people from this age group are "especially vulnerable." And many studies support this thesis. Even though in most countries the average online gambler is about 45 years old, NCBI gambling addiction stats and reports reveal that gambling peaks at ages between 22 and 30. Algamus reports claim that teens are two to four times more likely to develop a gambling problem than adults.
Moreover, the Responsible Gambling Council reports that people aged 18-24 are at "high risk of developing gambling problems." Their brains are still in developing stages, while logic and emotion aren't fully formed. This combo leads to being prone to acting impulsively and taking more risks. Hey, we've all been there, right?
We have strict driving regulations and strict drinking regulations. Gambling shouldn't be an exception if you ask me. Especially not when it comes to protecting the youth.
That said, I believe that nobody should really complain regarding the new rules in Spain. If anything, I think regulators deserve praise because capitalism often places profit at the top of the pyramid, ignoring the struggles of those suffering the most.
Better Safe Than Sorry
I know that I've criticized overregulation before. I wrote about the dangers of overregulating the market when Germany introduced strict laws. And I still stand by those statements.
When players face too many restrictions from their national operators, they may look for gambling fun elsewhere. Overregulation is often seen as a driver for illegal gambling once consumers get seemingly more value for their money at international gambling sites.
In this case, however, I believe that it's better to be safe than sorry.
I say that only because the regulations are aimed at a specific and vulnerable age group. Just because certain steps may seem risky doesn't mean we should give up altogether on trying to protect young – but essentially all – players.
If there's data – there is – that shows how teens and young adults can easily develop unhealthy gambling habits, it's our responsibility to at least try and help. And when I say "we," I refer to everyone involved in the industry in any way. It's not only about the youth in Spain or the average gambler in the UK.
Everyone who earns their salary from iGaming and gambling, in general, should aim at making this activity safer and more responsible. I've noticed that this aspect has been present a lot on my mind lately as I often stumble upon stories about people who have lost it all.
It's not impossible or unprofitable to do better. You just have to be willing to put in the good work.
That's why I find this step from Spain's regulators brave. And I honestly hope it will have positive outcomes for everyone involved.
This article delivers the thoughts and opinions of the author, and it doesn't represent the stance of GoodLuckMate.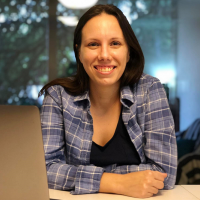 Milena is second-to-none when it comes to researching, reviewing, and recommending top online casinos. She stops at nothing when it comes to getting all of the facts and figures straight in each of her expert reviews. Plus, having worked as a writer within the iGaming industry since 2014, Milena has seen it all and is familiar with every aspect of online casinos.